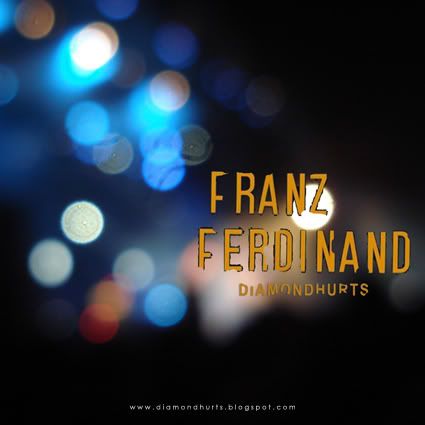 i was standing at the very left side from the stage.
i could hear the sound much better when i stand there...
i could see the backstage.
20 minutes before the show end,
Alex Kapranos went down the stage,
go to the left side, and people is trying
to touch him, and he passed in front of my face...
it was very close...
and he stepped on a big lighting props,
and something bad happened there.
the lighting caused him an electric shocked :(
FF
at Playground was Great!
how could those people watching other's gig,
when FF perform ?? oh confusing...
i was wearing
16DS black dress
but i couldn't take a proper pic of the dress,
too dark there and the dress is black, so...
there's a hole on the left side stomach...
i love the dress, i will wear it next time soon,
and will take a picture of the dress, :D