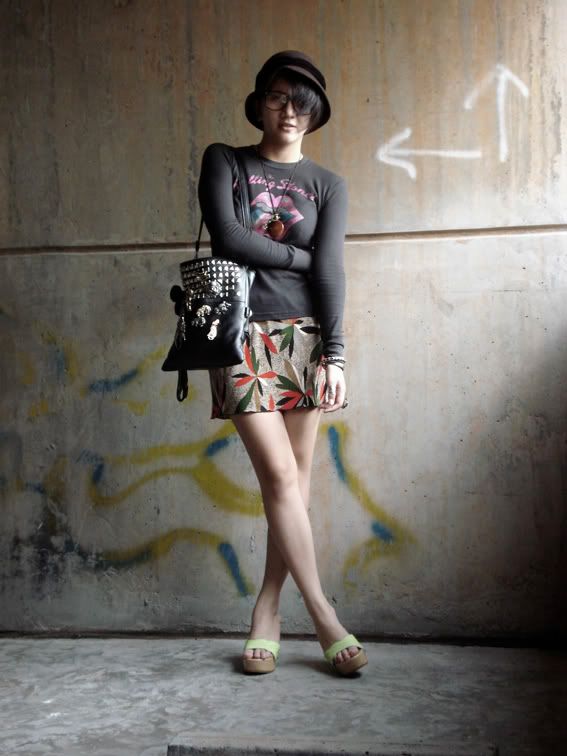 ( top - Rolling Stone / skirt - ONLYi / bag - ciciero / hat - D&G / kelom- Geulis )
Early year always be a tough year for me.
My heart seems so grey..., gloomy, dusty...
I
t's almost mid year, and everything is gonna be alright.
Hoping the world turns magenta.