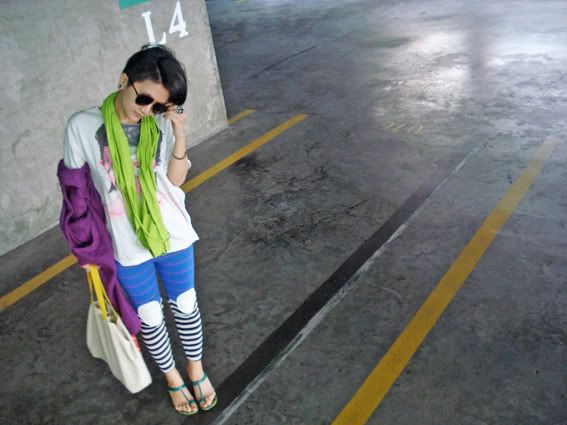 ( top - Bowie / legging - ONLYi / shawl - cottonink / sweater - Imunk's / wedges - Melissa )
The cinema is too closeeee, i've watched every single movie there already.
So decided to watch Karate Kid again with Imunk's nephew, Gabriel.
All i can remember after i feed him inside the cinema, i had a great an hour sleep.
Gabriel enjoy the movie, and we took him home :)
Parking area is always a great place to take a pic, but it's on level 4, the floor
that i never pass in my daily activity. And if i get home night, i couldn't use it
because it's too dark there. Well...