You gotta visit this lovely cake shop called MUNCHIES by Sweetheart
all the cakes are cuteeeee and tiny, just like the name, munchies :)
Trust me, the rum cream puff is the best, my fav!
And my new fav is the choco stick, i put it on my fridge and bring it
to the cinema or put it on my car, the chocolate is thick and yummmmm...
I tell you this because Munchies got a great concept, all Munchies products
are in a tiny packaging, looks so sweet, taste excellent, and it's simple
to bring yet affordable price. No doubt about Muchies, a new modern brand
by Bawean Sweetheart Bandung, one of the best and oldest cake shop in Bandung.
Edward Kusmana is the founder of Munchies by SweetHeart Bandung,
Visit Munchies and love our local products!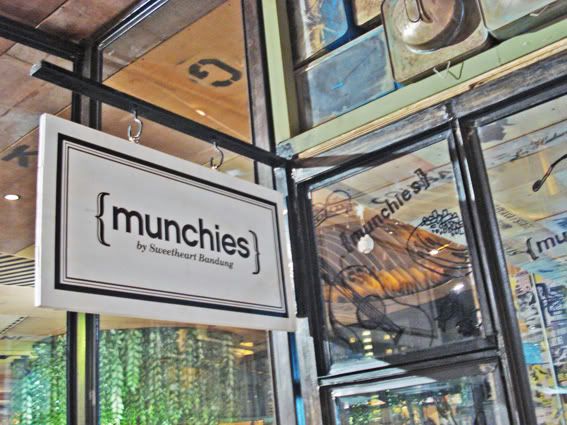 "When you visit Munchies, please try the rum cream puff above, slurpppss..., speechless!"
Mazee FX Lifestyle F6
phone: 62 21 9130 7092
email: info@ieatmunchies.com